By Alan Berg
I remember hearing Colin Cowie speak to a group of Wedding Planners in NYC. He said that he tells his couples (who are spending millions on their weddings) that it's not really their wedding. It's their first chance, as a married couple, to host a party for their friends and family. That surprised me as we always think of weddings as being for and about the couple. The ceremony is definitely for and about the couple. The party that follows is a celebration of that marriage, with your closest family and friends.
If you accept that perspective, what would you do differently? If you've been a guest at one, or more weddings, what would you have liked to have told the newly married couple, but you couldn't (or you and other guests just told each other, quietly at the table or afterwards)? Here are 5 things that your guests won't tell you (unless they're brutally honest or blunt).
1)      Your guests won't thank you for making your Mom, sister, best friend or maid of honor work on your wedding day. They're not wedding planners, they're your closest family and friends. Let them mingle, dance and enjoy the day.
2)     Your guests won't thank you for making them wait while you take pictures. Sure, they'll eat, they'll drink, but if it takes too long they'll start wondering where you are. They were invited to celebrate with you.
3)     Your guests won't tell you that you put way too many things on your wedding registry. Make it easy for them to buy you the things that you really want. It's hard for guests to know which things you really want (like a beautiful honeymoon, fire pit or down payment on a house), when there are 250 items on there. Give them the option to contribute dollars towards your registry so you can choose how to use it. Also, understand that a gift should not be required. You invited them to share your wedding day, not to necessarily have to pay for the privilege. If they want to give a gift, make it easy.
4)     Your guests want to see, and hear your ceremony. Ask them to stay in their seats so everyone else can see. If you've hired professional photographer and videographer (real, experienced pros), and you share the photos with them (easy enough to do with online proofing these days), they'll all be able to see and hear you taking your vows. Have someone ask everyone to turn off their ringers as well. You don't want to hear a phone ringing on your wedding video. Everyone has a camera phone, but that doesn't make them professionals. Don't let them get in the way of the pros You're investing good money in professional photos, let them do their job and they share it with your guests.
5)     Your guests won't thank you for hiring the cheapest wedding vendors. They don't care how much you paid, they only care about the end result that they see. An iPod is not a DJ. Your uncle is not a professional videographer and won't know where to stand to not be in everyone's way. That Craig's List vendor you hired is cheap for a reason. Don't hire cheap. Hire the best value, and that often means spending more. Just follow your priorities and invest in them. You won't be happy when the photos aren't what you wanted or the dance floor is empty.
What I'm trying to say here is that you know what it's like to be a guest at a wedding, just try to remember that when making your choices. If it's summer time, make sure there's shade for your outdoor ceremony. Make sure there's air conditioning. Don't just pray that it won't rain, or won't be 110 degrees… have a real plan for it. Put yourself in the shoes of your 100, 200 or more guests and have them raving to you about how great everything was. You don't always get kudos for doing it right, but you almost always lose points for doing it wrong. I wish you, and your guests, a very happy wedding.
Alan Berg has over 20 years of experience in the wedding industry and has au­thored three books, "If your website was an employee, would you fire it?," "Don't Paint The House" and "Your Attitude for Success." Learn more at www.alanberg.com
This copyrighted article was written by Alan Berg, professional speaker, author and business consultant – North America's Leading Expert on the Business of Weddings & Events, and published in Beautiful Bride Magazine. To find out more about Alan Berg visit www.AlanBerg.com © 2013 Alan Berg
Let's be honest…it's hard to keep your spouse in their proper spot on the priority list, but the effort couldn't be more important.  The following ideas are taken  from one of our favorite relationship websites, FierceMarriage.com .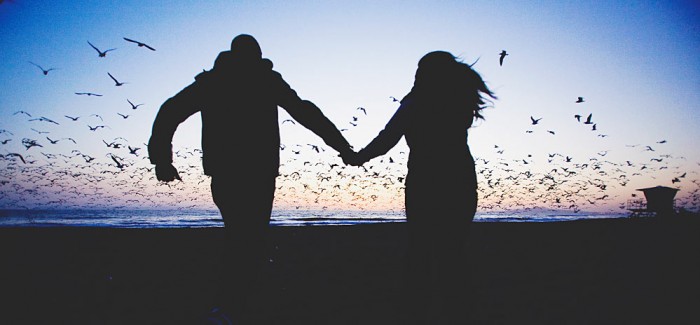 On January 25, 2013

Quality time with your spouse is one of the best investments of time and energy you can make. In our super-connected society, we have to fiercely protect that time against leeching distractions. If left unguarded, true quality time with your spouse may be eroded and contaminated.  http://fiercemarriage.com/3-habits-for-unplugged-quality-time

(photo by Jeff Marsh)
Oh…didn't you just love the bouquet of flowers that accented your bridal look?  That gorgeous bouquet you carried on your wedding day didn't come easy…there was much time and effort poured into its planning.  Did your heart just sink when you returned from the honeymoon and noticed its deteriorated condition?  Now what?  Fresh flower preservation is expensive.  Replicating the bouquet with pretty and naturalistic silk flowers is not only time consuming, but costly.  You could try putting the dried blooms in some sort of glass container like a Christmas bulb or display jar, but other than the sentimental value of these blooms, they certainly can't offer any pop of wow to your home décor.  If only that bouquet could be kept and displayed as beautifully as the day you were married. 
Well, have you ever considered a bouquet of fabric flowers?  It's true that there's just something about fresh flowers that add such loveliness to your bridal ensemble.  But, if you think on it, your bouquet is most likely not the only fresh flowers that surround you on your wedding day. What's in the hands of your bridesmaids, or the lapels of your man and those standing with him?   Surely there is an arrangement or two at the altar, the aisle, maybe even in the background of where the ceremony is taking place.  That's not even considering all the table centerpieces and entrance decorations at your reception.  So…why not carry a bouquet that will last forever?
Many fabric flowers look incredibly realistic…especially if you're not close enough to "sniff" them!  Color choices are endless, of course.  Then there are always those treasured family heirlooms that can be added and highlighted within these arrangements.  They seem to stand out much better in these bouquets because they're not competing with the intricacies of fresh flowers.  Wouldn't it be wonderful to be able to incorporate precious pieces of family history to your bridal bouquet, and then put it in a place of prominence in your home for "as long as you both shall live"!  What a special keepsake, and what meaning it will hold for not only you, but to those family members who came before you, and those who will come after!
Your New Beginnings Bridal Studio Team
By now you've had your dress on several times, but now, it's time to put it on for real!  Here are a few suggestions when dressing for the final time before your wedding.
Make sure you allow for plenty of time.  As you know, this is different than slipping on that maxi dress and heading out to dinner.  Dressing for your wedding is a process, and the anxiety level is high.  The last thing you want is to be hurried in the dressing room, so giving yourself an ample amount of time getting ready will not only help you, but also everyone there with you, to enjoy this special, memory filled moment of your day.
Stepping into the gown, or lifting over head?  Most likely you will have your makeup and hair already done, or maybe just waiting for the finishing touches.  Because of this, you may feel hesitant about putting the gown over your head, but if you are wearing a petticoat slip underneath your gown, lifting it over your head will be the easiest method.  Have at least 2 people lifting the gown and holding it open for you to freely slip your head through the dress without muss.  Use your arms to keep the dress away from your head as your helpers continue to pull the dress down into place.  Make sure you leave your arms up because it helps the downward progression of your gown.
Once your gown is on.  After you've gotten the gown on, but before you zip or tighten, do the majority of any crinoline "fluffing" that may be needed.  The layers of the gown were bound to get a bit hung up or overlapped while you dressed, so as you hold the dress in place, have your helpers separate and straighten out all of the crinoline layers that help shape your gown.
For zipper closures.  Make sure any hang loops, tags or undergarments are firmly tucked in place before securing the dress for the final time.  The easiest way we've found for a zipper closure is to zip the bottom ½ or ¾, fasten the top eye hook, then zip the remainder.  If there are buttons that need to be fastened, a crochet hook makes for quick and easy work of those tiny loops!
For corset back closures.  Place one end of the corset tie through the top left loop taking it straight across underneath the top right loop.  Make sure the tie length is even on both sides before continuing the process.  Now it's just like lacing a shoe…thread the right tie underneath  the second left hand loop, then the left tie underneath the second right hand loop, and so on, all the way down the dress.  Don't worry about tightening at this time… just get all the lacing in place.  If you start to run out of tie length, just tighten a little, starting at the top and working your way down.  That will give you enough tie length to finish the lacing.  Go back to the top and start tightening.  Pull tie at the 2nd loop outward, and continue all the way to the bottom of the dress.  The most important thing to remember is to make sure the laces are lying flat, not twisted.  It may be easiest to have one person flatten the laces while another tightens.  You won't need those long laces any longer, so just cut to about 18 inches, tuck them inside the dress between the bottom two corset loops and you are done!
All that's needed now is a final "fluffing" of the crinoline!  Add any finishing touches on makeup or hair, place and secure your veil, put on those gorgeous shoes, grab your bouquet and go meet your groom at the altar!!
This is a post from a fellow store owner, and we thought it was so well written that we just had to repost to our blog!  So without further ado…here's an article from Tami Parks of September's Bride in Holland, MI.
What To Do When Something Goes Wrong
Posted by Tami on Jun 18, 2013 in All Posts
Ninety-nine percent of wedding vendors are really good guys and gals.  We are in this business because we love the satisfaction that comes from being part of the celebration of two people joining their lives in marriage.  Wedding vendors have invested lots of their own money in equipment, storefronts, inventory and staff to help make wedding dreams come true.  Above that…they invest their own time…lots of time.  Everyone one of us has stories of staying up all night, logging hundreds of miles, and spending our own blood, sweat, and tears for someone's special day.
But…sometimes things go awry.  It's the sad truth.  Most of the time, issues are out of our hands.  Whether it's a third party vendor who is running late, a shipping delay due to tornadoes in another state, or a miscommunication, the wedding vendor that the bride has hired is the one who is left trying to remedy the situation and find a solution that will make the customer happy.
From the bride's perspective; weddings are already stressful enough when everything goes according to plan.  Throw in a late wedding gown, or an unavailable food item; maybe a photographer who is ill, or bridesmaid shoes that don't fit.  It can often be enough to send the most even-keel, gracious bride over the proverbial cliff.
So, what's the best thing to do when something goes wrong?  As a customer, my first instinct is to grab the phone or sit at my keyboard and "get to the bottom of the issue".  It's my money (and my wedding!) on the line.  The purpose of this post is to share a few ideas with you on what questions to ask and how to get things resolved with a wedding vendor in the rare instance that something goes wrong.
1.  Get the facts.  A reputable wedding vendor keeps contracts, records of phone calls, and emails.  At our boutique, if a wedding gown is running late or doesn't fit right…we have a record of exactly when it was ordered and all of our correspondence with the manufacturer of the gown.  We're the middle man…and sometimes we are stuck in the middle.  A paper trail helps us and the bride know what's really going on.  And trust us!  After all, you purchased our product or hired our services because you had a good reason to do so.  Let us follow through on that promise.  Ask, "What does the contract say about that?" and "When was the item shipped?"
2.  Stay calm.  A gracious conversation when we take turns listening and speaking will get you so much further than demands, put-downs, and threats.  Ask, "What do you think may have happened?"  "What are some options we have at this point?"
3.  Tell us if something is not as expected.  I'd love to read my customer's minds, but I can't.  Sometimes I can read body language and know that something isn't quite right, but until the bride gives me details, I can't begin to address the issue.  As soon as you feel that something is not what you expected, please speak up.  The earlier that an issue is brought to a vendor's attention, the sooner it can be corrected or explained.  Say, "I feel uncomfortable with the length of my gown." Ask, "Is this how it was ordered?"  "Can it be adjusted now?"
4.  Adjust your expectations.  We are all human.  The plain truth is that nothing is perfect.  Remember Murphy's Law…if something can go wrong, it will.  Your wedding vendors have oodles of preventive measures in place and even more back-up plans to insure that nothing does; but sometimes it does.  If your chef serves chicken marsala instead of veal piccata, you'll still be married and very few of your guests will notice.  If your veil is a shade lighter than your wedding gown, it's ok.  Ask, "This is not what I expected, can we talk it over?"
5.  Be nice.  Glares and veiled threats are not conducive to a healthy business relationship.  Also, the bride or the one who contracted the vendor should be the one to have the conversation.  Say, "I'm disappointed, but I want to work through this."
6.  Vendors are people, too.  Sometimes there is something going on personally that you don't know about.  My mom has chronic health issues and I will sometimes get a call in the middle of my work day that she is on the way to the ER.  Am I at my best for my customer when that happens?  Unfortunately, no.  When a customer is rude, our feelings are hurt, too.  Or maybe your complaint call came in the middle of another crises and the vendor is distracted.  Ask, "Is this a good time to discuss my problem?"  If not, "Can I make an appointment to talk with you about this?"
7.  Let us fix it! As I stated above, 99% of wedding vendors are reputable businessmen and women who value the bride's satisfaction and happiness.  If the problem is ours, we will invest 100% of our time and energy to make it right.  But, we can only do what you allow us to do.  If you can no longer work with a particular vendor, ask them to send you to someone who can help you.  Ask, "What can we do so that my problem is solved?"  "Who can help me?"  "Will you help cover the cost?"
8.  Leave an honest review.  Even if you're really disappointed, there is probably something your vendor did right.  The purpose of an online review is not for you to vent…but to help other customers make an informed decision.  Using words like "worst", "horrible", and "stupid" just make you sound angry.  Every wedding vend0r (and non-wedding vendor) who has been in business for more than 6 months will have a negative review online, or a customer who was less-than-pleased.  We don't like that, but it's a fact.  So, do your research with an open mind and build a trusting relationship with whomever you hire.  Then, keep a line of open communication.
Let me share one real-life example before closing.
Last summer, a lovely bride (we will call her "Anne") came into our boutique looking for a special gown for her informal wedding.  She chose a custom-made silk dupoini knee-length dress.  She was so excited to find exactly what she was looking for.  She took fabric swatches with her and had a suit ordered for her groom to match her dress.  Since we knew that the manufacturer of this particular dress tended to run late, we put a "Rush" on the dress at no additional cost to the bride.  Well…the dress still ran late.  Very late.  We called and called the designer/manufacturer on numerous occasions.  Finally…one week before the wedding, the dress arrived.  It was wrong.  It was a mess.  (BTW, we no longer carry this designer!)  It was NOT what Anne ordered.  Understandably, Anne was upset.  I received a very pointed e-mail from her, telling me what a horrible experience this had been, etc, etc.  I kindly responded to the email, asking Anne to give me a chance to fix the problem.  Thankfully, Anne did just that.  She calmed down and realized that up until this point, we had only been honest and kind with her and that we deserved the chance to make this right.  And we did…I special ordered fabric on an overnight delivery from Chicago and our seamstress, Sherry stayed up nearly 24 hours making Anne a brand-new gown; we cut up the sample gown that was in our boutique to use as a pattern.  Anne was thrilled.  She had her dream gown and her wedding was just what she wanted.  Was there stress?  YES!  For me most of all!  But, we all worked together to find a solution and fix the issue.  A public  "Thank You" to Anne for being a gracious customer!